As sales and media channels become more fragmented, it is increasingly difficult to reach and engage consumers.  Join this webinar to hear how MLA is reshaping its domestic and international marketing programs to stay relevant and drive more impact from marketing investments. 
Learn:
How MLA's international markets program helps to grow demand for Australian red meat while navigating ongoing Covid-19 and geo-political challenges.
How the international marketing programs are reaching the modern global consumer in an increasingly competitive market.
How MLA's domestic market programs fosters industry prosperity by demonstrating the value of Australian red meat to consumers.
The key insights that underpin MLA's annual brand marketing plans.
How the Australian Beef and Lamb campaigns are activated along the path to purchase to ensure advertising translates into sales growth.
How the MLA Business Development team is partnering on innovation development with Food Service customers to put more Red Meat on Menu.
When: 8 November 2021
Time:
| | |
| --- | --- |
| Western Australia | 10am - 11am |
| Northern Territory | 11.30am - 12.30pm |
| Queensland | 12pm - 1pm |
| South Australia | 12.30pm - 1.30pm |
| New South Wales/Australian Capital Territory/Victoria/Tasmania | 1pm - 2pm |
Speakers:
Jason Strong, MLA Managing Director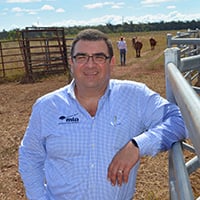 Jason has more than 30 years' red meat and livestock experience, knowledge and connections from the farm through to the end consumer in both domestic and international markets. He is a well recognised and respected senior executive with extensive skills in commercial and industry business management and administration, supply chain development, meat science and grading, genetics and marketing.
Andrew Cox, MLA General Manager International Markets
Based in Singapore, Andrew manages approximately 50 staff across 15 locations throughout Asia, the Middle East, Europe and USA focused on partnering with industry for offshore promotion of Australian red meat through building customer relations for business development, direct marketing campaigns and activities to improve Australia's market access. Prior to moving to Singapore, Andrew spent 6 years in Tokyo managing MLA's programs in Japan and Korea. Andrew came to MLA with a background in managing research insights programs for clients such as Unilever, Arnott's, Ferrero and Kellogg's. Andrew's family are from Mudgee, NSW, where they established 'Burrundulla' (mixed grazing, cropping and vineyard property) in 1821.
Scott Walker, Regional Manager Japan & Korea, International Markets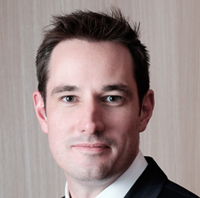 Scott Walker is MLA's Regional Manager for Japan & Korea having joined MLA in January 2020. Over the past 16 years, Scott has represented Australian brands and Australian interests in a number of industries across North and South East Asia. Scott joined MLA following roles in Tourism Australia including Country Manager, Singapore & Indonesia and Country Manager, Korea as well as roles in Blackmores Korea, Australia Embassy and Austrade in Seoul. Scott is passionate about driving outcomes for MLA's stakeholders and Australia at large and is proud to build on the strength of True Aussie Beef and Lamb branding and marketing in the Japan and Korea markets.
Joe Zhu, Regional Manager Greater China, International Markets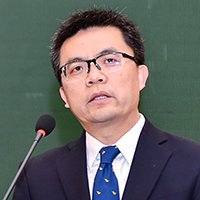 As Regional Manager Greater China Joe oversees MLA's activities in mainland China, Taiwan and Hong Kong/Macau for offshore promotion of Australian red meat. With over 25 years' experience in marketing and general management, Joe has studied, worked and lived in both China and US and held progressive positions with leading multinational companies such as Tyson Foods, Metro and General Mills where he was instrumental in building and expanding their success stories in China. Joe has an MBA degree from the Kenan Flagler Business School at University of North Carolina in Chapel Hill, a BW top 20 business school in US.
Nathan Low, MLA General Manager Marketing and Insights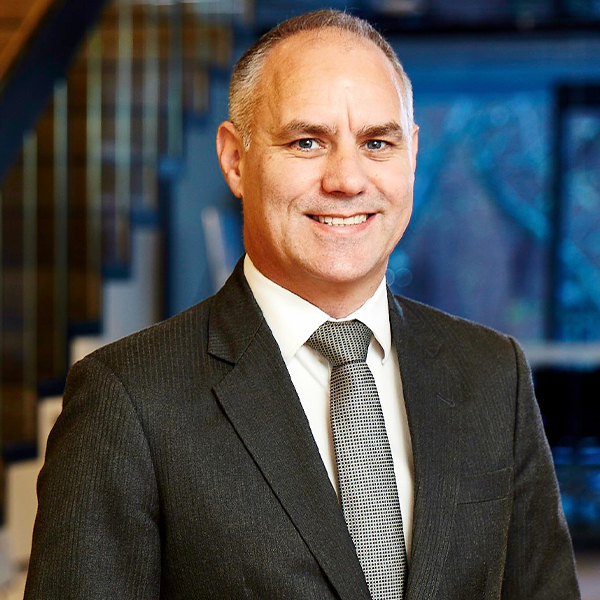 Nathan joined MLA in July 2020 and leads MLA's Marketing and Insights team. Nathan brings extensive global and domestic marketing, brand and consumer insight experience in large to mid-size FMCG, retail, eCommerce, agribusiness and manufacturing organisations. Nathan has held senior management, business development and marketing leadership roles over his career in organisations such as Unilever, SunRice, Ladbrokes and Pact Group.
Graeme Yardy, Domestic Market Manager, Marketing and Insights
Graeme is responsible for the consumer marketing and business development activities in the domestic retail and foodservice markets. He leads a team that develops the consumer brand campaigns for Australian Beef & Lamb - designed to demonstrate the product benefits and the role of red meat in a healthy diet. He is also responsible for working with key foodservice customers across all major channels to ensure Australian Red Meat is front and centre on dining out menus. Graeme's background is with global consumer goods companies Mars and Johnson & Johnson, where he held senior sales and marketing roles in Australia and North America.
Sam Burke, Product & Business Development Manager and Corporate Chef, Marketing and Insights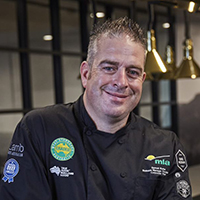 Sam is an executive chef, marketing and hospitality operations manager with more than 25 years industry experience working with premium beef, lamb, veal and goat. Sam's knowledge of red meat spans the entire supply chain, having worked closely alongside farmers, processors, food technology scientists, chefs, restaurant chains, retailers, CEOs and meat traders to understand and celebrate the attributes of beef and lamb to the global chef and foodservice community. Sam joined MLA in 2014 and has since travelled across Australia and the globe promoting and celebrating the quality and diversity of premium Australian red meat to the wider community.