Understanding and responding to market and consumer-driven needs is key to exceeding customer expectations and growing a more profitable red meat industry. Learn more about the innovations that are modernising our supply chains. Understand how leveraging feedback and connecting data is delivering greater industry benefits now and into the future.
Learn:
How using data and insights to inform decisions are a key focus of MLA's five-year strategic plan.

The advancement in technology developments have the potential to unlock new opportunities for everyone in the supply chain and ultimately, the consumer.

How supply chain investments are creating and capturing new value.

The benefits of linking supply chain data such as carcase feedback, animal health and on-farm measurements to create and capture value by delivering a consistent and desirable product.

How MLA is accelerating the transfer of research outcomes into the hands of our supply chain for adoption and commercialisation

.

Why linking consumer feedback to genetics will better inform production system needs.

Improving data and feedback to drive producer performance and improve market spec compliance can create new product opportunities.
When: 18 October 2021
Time:
| | |
| --- | --- |
| Western Australia | 10am - 11am |
| Northern Territory | 11.30am - 12.30pm |
| Queensland | 12pm - 1pm |
| South Australia | 12.30pm - 1.30pm |
| New South Wales/Australian Capital Territory/Victoria/Tasmania | 1pm - 2pm |
Speakers
Jason Strong, MLA Managing Director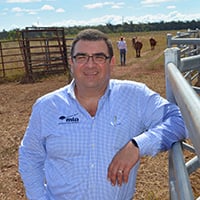 Jason has more than 30 years' red meat and livestock experience, knowledge and connections from the farm through to the end consumer in both domestic and international markets. He is a well recognised and respected senior executive with extensive skills in commercial and industry business management and administration, supply chain development, meat science and grading, genetics and marketing.
Mick Crowley, MLA General Manager Research, Development and Adoption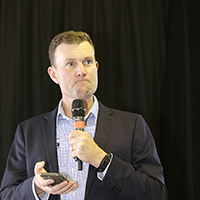 Mick joined MLA in 2009 as the manager of Meat Standards Australia (MSA). In 2012, he moved to Brussels as MLA's International Business Manager for EU and Russia. He returned in 2015 to manage MSA, then joined MLA's Leadership team in 2016. Prior to joining MLA, Mick held commercial positons within red meat processing production, procurement, marketing and sales.

Sarah Strachan, MLA Group Manager Adoption and Commercialisation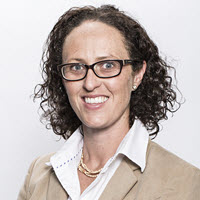 Sarah oversees the delivery and development of the Meat Standards Australia, Livestock Genetics and Producer Adoption programs within MLA. These programs are responsible for converting research into commercial services for businesses along the entire supply chain. This includes providing a diverse range of options for producers to engage with and apply research outcomes into their production systems such as the well-known EDGE Network, Producer Demonstration Sites and Profitable Grazing Systems programs. Sarah has a Rural Science qualification from the University of New England and has worked with MLA for 19 years, spending 18 of these working in the MSA program.
Michael Lee, MLA Group Manager Science and Innovation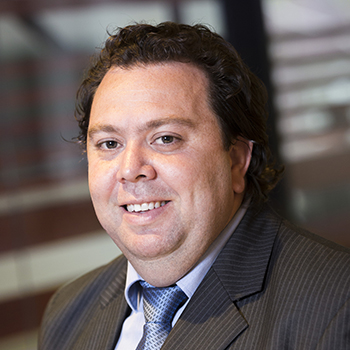 Michael comes from a food and packaging technology background with 25 years' experience across the meat supply chain from retail to operations. Prior to MLA he has worked for Woolworths Supermarkets National Office, Hans Smallgoods, and JBS Australia in various commercial and technical roles.