Our integrity systems protect the Australian red meat and livestock industry's disease-free status and underpin the marketing of Australian product as clean, safe and traceable. Join this webinar to hear about the strategy that is driving impact across our supply chains to strengthen the integrity systems and create efficiencies through the eNVD – our industry digital consignment system.
Learn:
How MLA's integrity systems foster industry prosperity by protecting its disease-free status and underpinning the marketing of our product as clean, safe and traceable.   
Why customers and consumers are willing to pay more for high product  assurance.  
How Australia's integrity system stacks up globally.
How integrity fits within the broader MLA/Red Meat strategy.
About the Integrity Systems Company's 2025 Strategy refresh. 
What impacts the Integrity Systems Company's investments are having for producers/levy payers. 
Resources to support self-service to make interacting with integrity easier and simpler.
When: 1 November 2021
Time:
| | |
| --- | --- |
| Western Australia | 10am - 11am |
| Northern Territory | 11.30am - 12.30pm |
| Queensland | 12pm - 1pm |
| South Australia | 12.30pm - 1.30pm |
| New South Wales/Australian Capital Territory/Victoria/Tasmania | 1pm - 2pm |
Speakers
Jason Strong, MLA Managing Director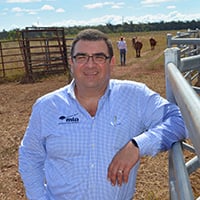 Jason has more than 30 years' red meat and livestock experience, knowledge and connections from the farm through to the end consumer in both domestic and international markets. He is a well recognised and respected senior executive with extensive skills in commercial and industry business management and administration, supply chain development, meat science and grading, genetics and marketing.
Dr Jane Weatherley, CEO Integrity Systems Company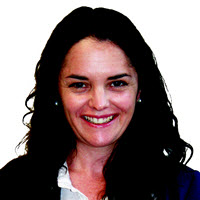 Dr Weatherley took on the role of Chief Executive Officer of Integrity Systems Company  (ISC) in 2016 responsible for all traceability, biosecurity and the initiation of the industry data platform across the MLA group. Prior to this, she was General Manager – Livestock Productivity, managing Meat Standards Australia, livestock genetics and sheep productivity RD&E. Dr Weatherley has also held positions spanning red meat extension, farming systems research and development, and evaluation. She maintains an active role in her family beef operation on Bruny Island, Tasmania.   
Jo Quigley, Chief Operating Officer, Integrity Systems Company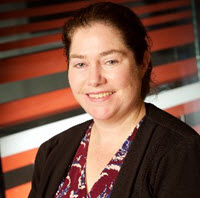 Jo is responsible for the operations and implementation of on-farm and through chain integrity and traceability systems, including the National Livestock Identification System (NLIS), National Vendor Declarations (NVDs) and the Livestock Production Assurance (LPA) program - the industry's on-farm assurance program covering food safety, animal welfare and biosecurity. With an agricultural upbringing and a Bachelor of Agricultural Economics (Hons) from the University of New England, Jo has worked for MLA for the past 18 years and has been responsible for ensuring the successful implementation of industry initiatives aimed at minimising the Australian red meat industry's exposure to food safety, biosecurity and product integrity risks. 
Irene Sobotta, Program Manager Research, Development and Adoption, Integrity Systems Company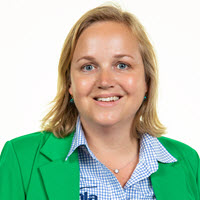 Irene is responsible for driving R&D and adoption activities to strengthen and future-proof the red meat integrity system across innovation in traceability and feedback systems, adoption of technologies and driving a data culture across the red meat industry. Employed with MLA for over 10 years Irene has spent considerable time working with red meat producers nationally to support the uptake of on farm R&D and adoption.  Irene's career has been wholly focused in the agricultural and food producing sector also working for the Danish and European producers and food processing industry advising on energy and sustainability policy.